Haul it All and Look Good Doing it with the Spacious, Sophisticated Toyota Highlander, Available Now at our Toyota Dealership in Dallas
If your top priorities for a family vehicle are safety, plentiful seating, reliability, comfort, driver engagement, practicality, and affordable luxuriousness ... well, you're pretty limited with your options. Thankfully, all you need is one solid choice. And if you live in the Dallas, Richardson, Plano, Garland or Mesquite area, it's a no-brainer. Meet the well-rounded, well-appointed Toyota Highlander, a top-rated family crossover available right now at Sport City Toyota.
Why try the Highlander on for size? If you have a large family or colossal cargo-hauling needs, the three-row Highlander will fit you like a glove. Its cabin is upscale and thoughtfully organized to offer both an air of refinement and a highly functional design. A strong V6 engine provides ample power and a relaxing smoothness that turns every commute and errand run into a joyride.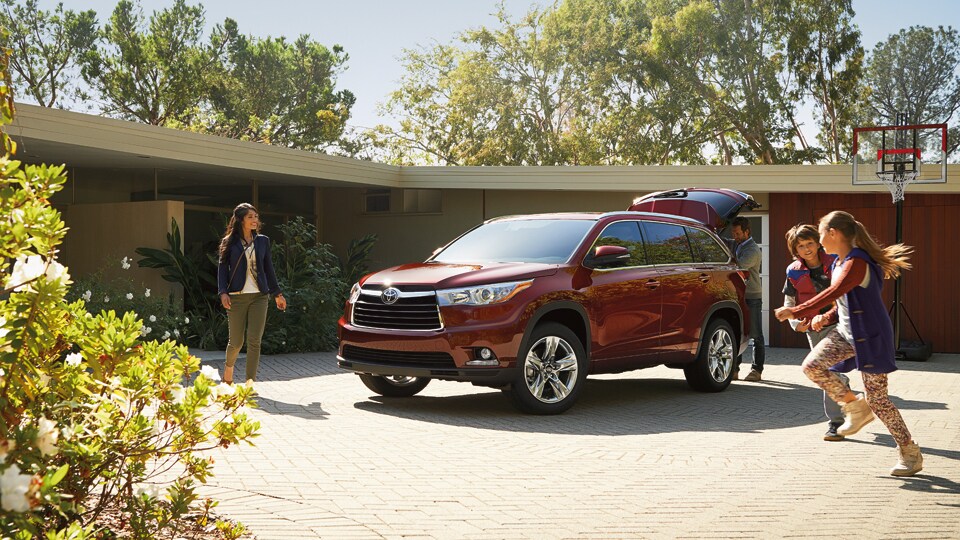 High-tech amenities are plentiful and include everything from standard touchscreen infotainment to available driver assistance technologies like adaptive cruise control and forward collision mitigation. And on top of all of these accoutrements and accommodations, if you prefer to take the greenest route available, Toyota offers a Highlander Hybrid variant as well.
You can find the new Highlander lineup right outside your front door, here in the new Toyota showroom at Sport City Toyota. We highly recommend scrolling through our new Toyota specials to see what Highlander deals we're offering this month, as well as reach out to our staff for information on your Toyota Highlander financing opportunities. Feel free to drop by the dealership at your leisure for a spin in your favorite model.
Test Drive a Toyota Highlander